Is
SportStop.com

the best place to shop for lacrosse gear?
See for yourself and read reviews from actual lacrosse customers.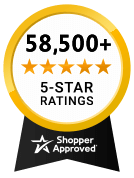 Why We're Top Rated!
100% Product Assurance
Quality Brands
Price Matching
Top Customer Ratings
Buy & Try
Free Shipping
About Us
SportStop.com is a family owned business. We have been selling sporting goods online since 2001, and have always focused on value and selection. In the beginning we offered equipment for a variety of different sports, then quickly focused down so we could better serve our lacrosse players, parents and coaches. Now that some of our own kids are playing lacrosse, we can relate even more to the struggles keeping kids properly equipped and the day-to-day struggles with time and schedules. We have built SportStop.com to be a quick, convenient, affordable, and reliable partner for all your lacrosse needs.
From our family to yours, we want to be your trusted source for all your lacrosse needs, whether you are a player, parent or coach, we are here for you.